Discovery, analysis and cybersecurity intelligence.
Hackers are launching more sophisticated attacks, because personal targeting, automation, and the availability of free legitimate domains have increased the speed and success of their attacks.
In this report, you'll learn:
SlashNext Threat Labs' key data findings on the phishing threat landscape in 2021
Why human hacking has moved to unprotected communications channels like SMS/text, web, social, gaming, collaboration, and search apps
How security leaders can take proactive measures to improve their security posture
How the future of anti-phishing lies in stopping human hacking with AI and machine learning
Data Sheets
AI-based email protection to continuously detect and remediate spear-phishing threats missed by M…
The industry's first artificial intelligence solution that uses generative AI to defend against a…
Report
This report has been designed to identify the many linked-based attacks, natural language-based a…
Data Sheets
See where your current security defenses stand today, what threats are missed, and how you can im…
Infographic
The phishing landscape continues to expand, and cybercriminals are becoming more calculated in th…
White Pasper
Due to the demands of the modern workforce, there has been an exponential shift in the use of nat…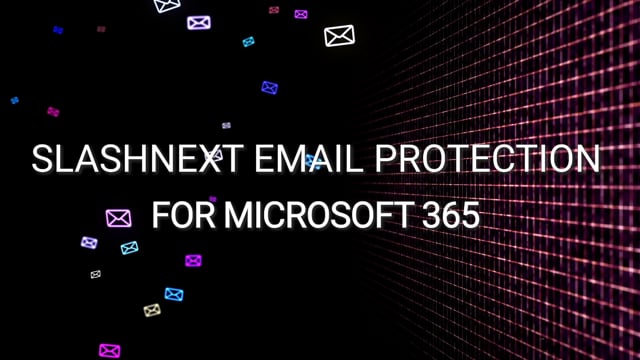 Five Minutes to Complete Email Protection. Stop 65% more credential stealing, BEC, spear-phishing…
Data Sheets
SlashNext Complete delivers next-generation, multi-channel phishing protection through patented A…
Abstract: Technology has moved completely to the cloud, apps and browsers to enable a modern remo…
Webinar
Live Webinar 2/1: Join security expert and Chief Product Officer, Atif Mushtaq and CEO Patrick Ha…
Experience SlashNext Protection in Action
Request a free trial to see how SlashNext detects zero-hour threats in real-time and stop the attacks that impact your business.
6701 Koll Center Parkway, Suite 250
Pleasanton CA 94566
800.930.8643
info@slashnext.com
© All Rights Reserved, SlashNext, Inc.